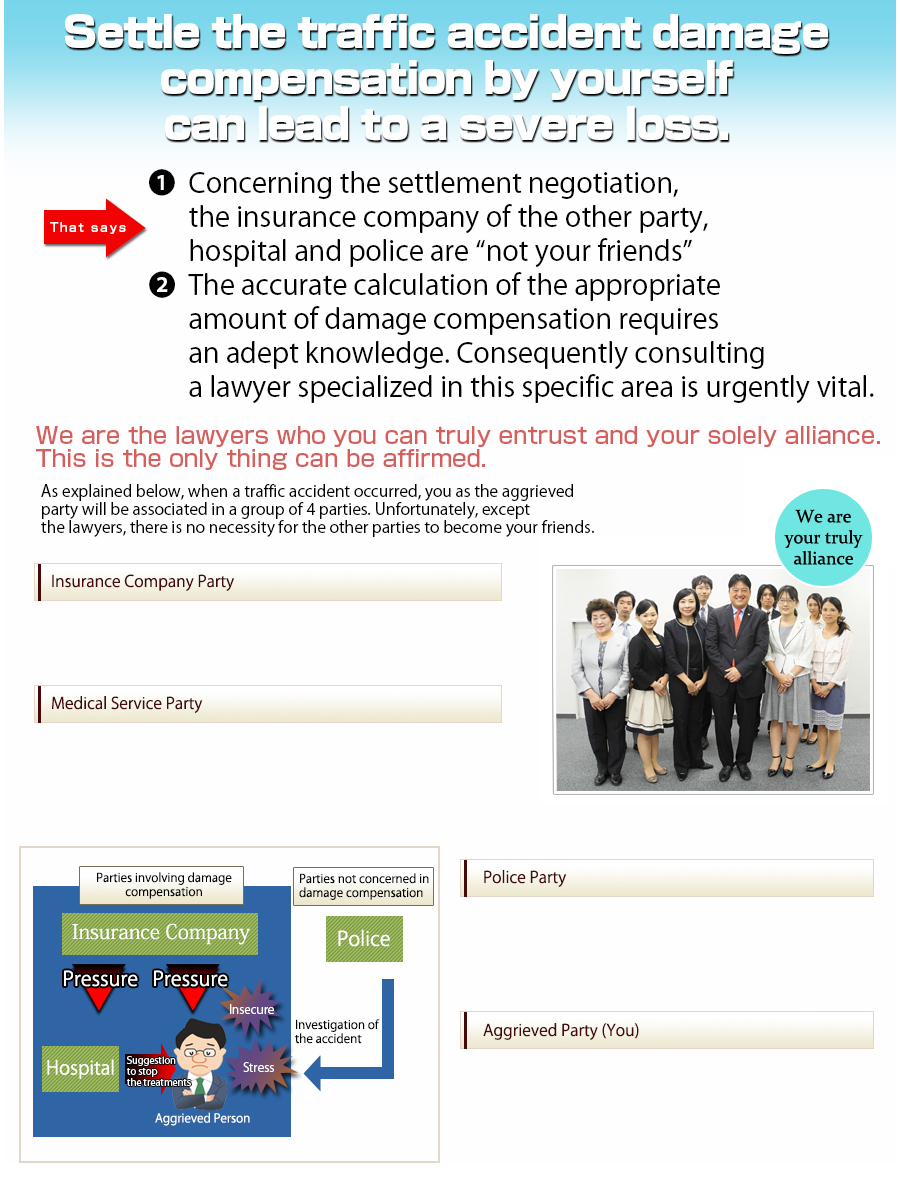 It is the fact that the insurance company conclusively negotiates in favor of injuring party. The more they reduce the amount of damage compensation, the more profit they gain.
The medical service party, such as hospitals, does not involve much in settlement negotiation. Also, hospital does not have the duty to determine your physical disability grade. To obtain a well cooperation from the hospital, the communication with the doctors is very essential.
It is the commitment of the police officers to provide an objective judgment while effortlessly trying to arrest the guilty party. Unfortunately, as for the aggrieved party, these are not likely to benefit or aid you in order to achieve more damage compensation.
The incident obviously had affected you not only to your career but also physically and mentally. Instead of dedicate your time to the recovery; you are inevitably forced to spend amount of time in contact with the insurance company during the claim procedure.